Flood Gates, Flood Walls and Flood Fences
Flood Divert Gates have been independently tested and have passed the PAS1188-4:2014 testing giving you confidence that the gates will work for you when called upon.
Fitting service throughout the UK, please call us for more information.
The best way to protect your property is to stop the water reaching it in the first place. This can be achieved by the use of Flood Divert Hardwood Flood Gates. Not only are they effect but also very aesthetically pleasing as well. If you do not have a wall around the property we can also fit a flood resilient fence/barrier, together with the use of these products and a pump in the garden you will be able to keep the water out and your house dry.
Many people do not want to have food barriers installed on their properties and if the water can be prevented from reaching your property - flood walls are an ideal solution
Flooding garden? This can cured by constructing a timber bund and wall around the property. Drainage within the bunded area is collected in manholes and either gravity flows out, or is pumped when water levels are high around the outside of the bund.
A good solution to these problems is to use a sleeper wall system and/or a waterproof fence.
We offer a full survey and design service. tel 01904 607681
Please see more examples of styles for Flood Gates at our partner company www.sandalwoodgates.co.uk
Rebuild your garden as a flood defence !!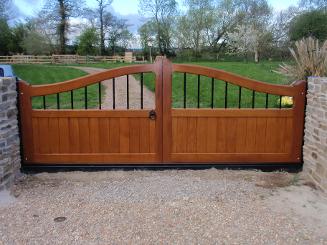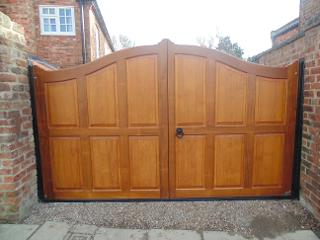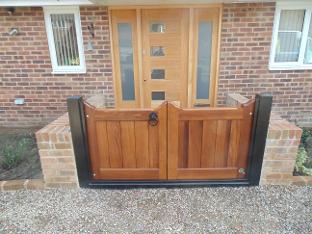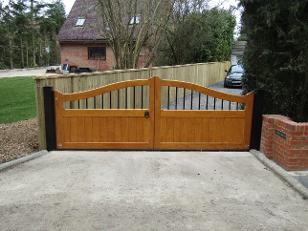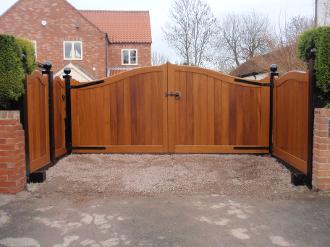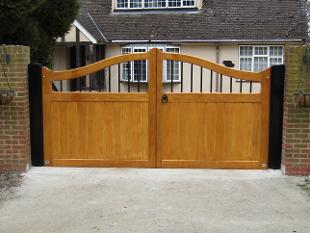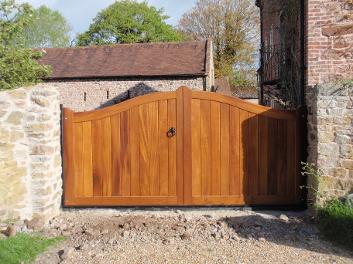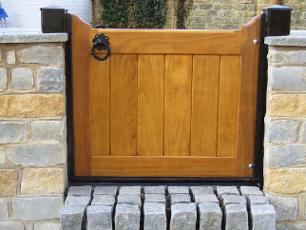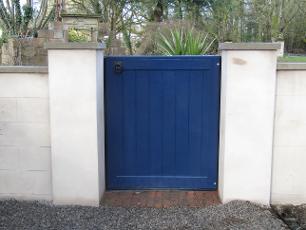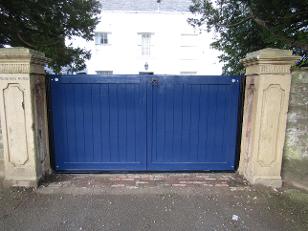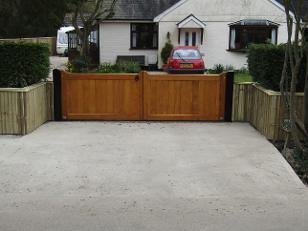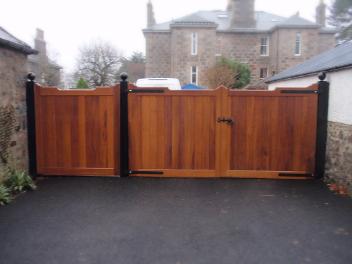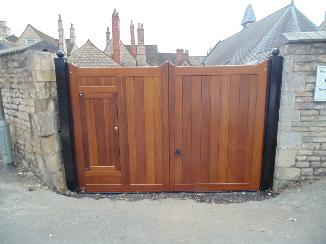 Testimonial for gates above
'I am absolutely thrilled with the flood proof gates that Steve constructed and fitted for me at the rear of my property.
The quality, robustness, aesthetics and attention to detail far supersedes anything else I have seen in this crowded market. Within one day a passer by described them as the best gates in town (which they are). A small company taking pride in supplying a premium product is a rarity in a market dominated by compromise, very highly recommended indeed'.
P.S. Stamford Lincs.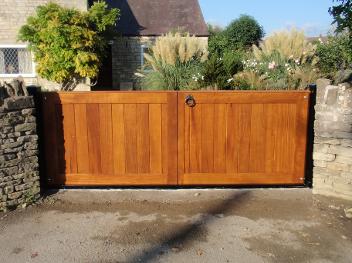 Customer Testimonial for the straight top gates above
Thank you. The gates have saved us from being flooded twice since they were installed so it was well worth the investment.
We had flood water against the gates on Christmas Eve - my neighbour was outside with me. He was stood in front of the gates and it nearly up the top of his wellies (he said it was about 1ft deep). It was dry inside the gates.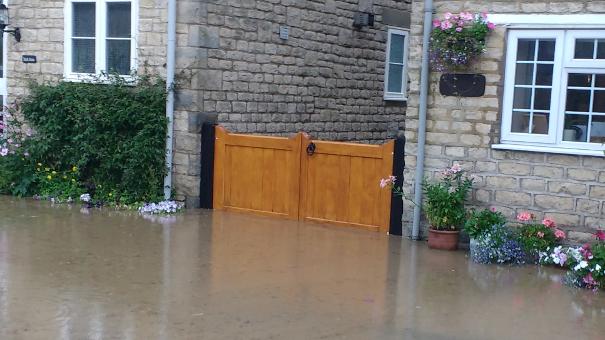 Customer Testimonial for the Flood Divert gates above (23/8/2017)
Just to let you know that the floodgates you fitted in September 2016 paid for themselves today. A period of very heavy rain at about 11am had roads flooding and our house threatened. As you can see from the photos water about 6ins deep was unable to get past the gates for about an hour until it subsided. I can definitely confirm the gates work.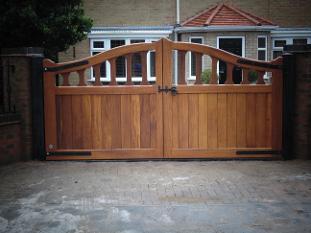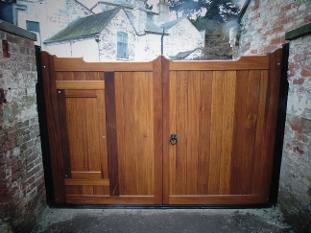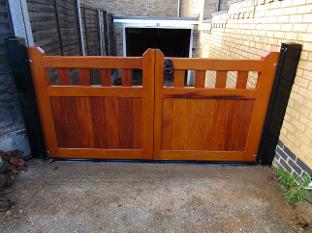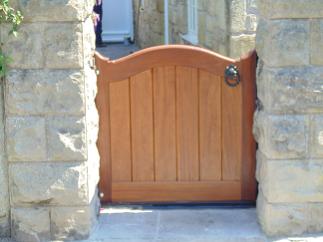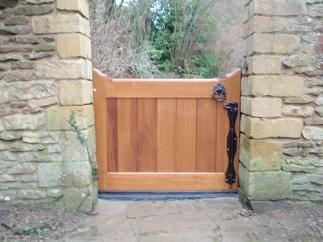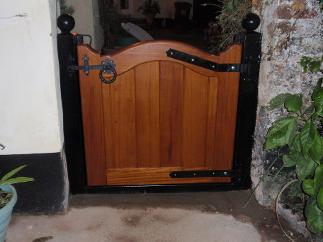 New! Metal Decorative Flood Gates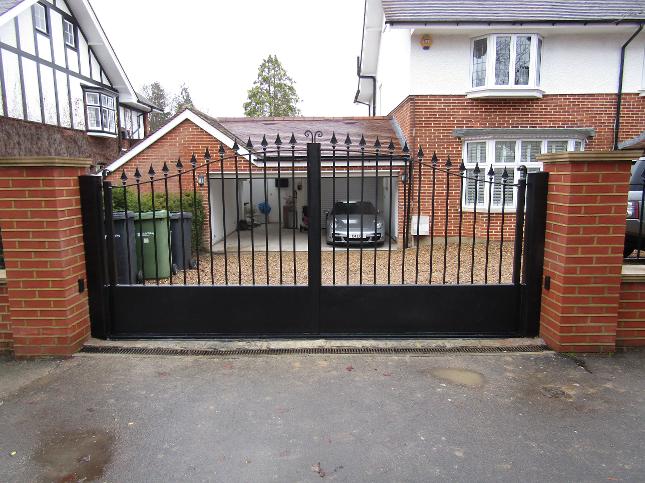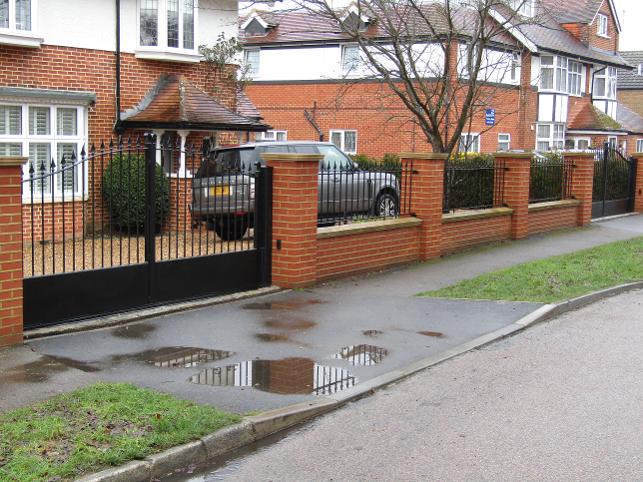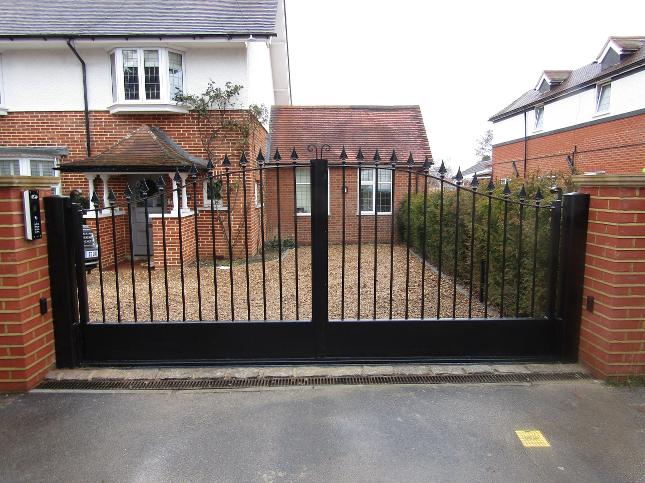 Timber Sleeper Flood Walls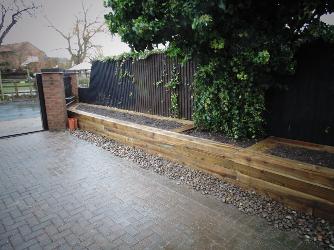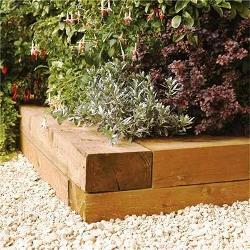 Flood Fences - Waterproof low level flood barriers that look like garden fences